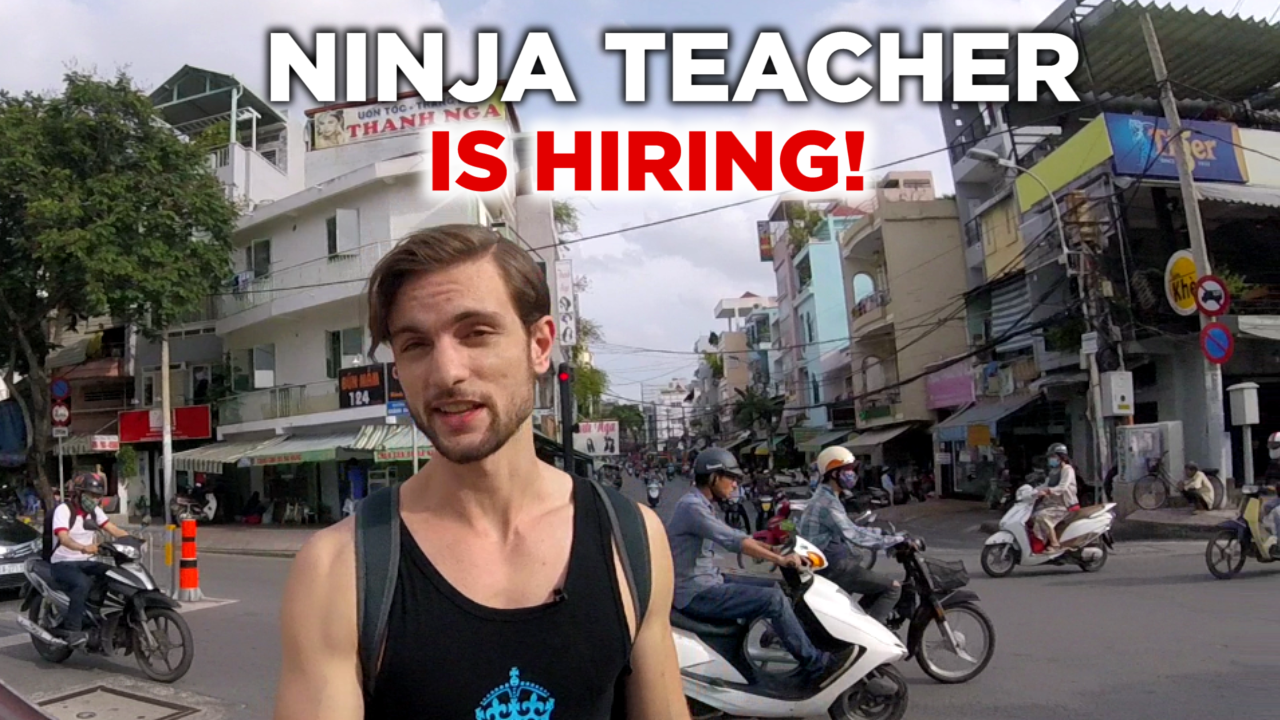 I'm Hiring! The Ninja Teacher Apprenticeship In Vietnam
[UPDATE 04 SEPTEMBER 2016] Applications for this position are now closed. Keep an eye out for announcements in the future for further positions we might have available!
Hey, Alex here.
I'm excited to announce the Ninja Teacher Apprenticeship in Vietnam program.
I'm looking to build a team to help me grow NinjaTeacher.com into a leading player in the TEFL industry.
I'll be selecting 1 to 3 enthusiastic individuals to join me on 1st October in Vietnam for 2.5 months to help me take Ninja Teacher to the next level.
If after the period we feel like it's a good fit, the apprentice who demonstrates the most potential will be offered a full time position with long term employment and growth potential.
Watch the video below where I talk about the importance of the teaching English scene in Asia, my mission with Ninja Teacher, and introduce the position which this post goes on to explain in detail:
What I Do At Ninja Teacher
For nearly 3 years I've been building the Ninja Teacher brand while living in Asia - Korea, Thailand and Vietnam (I've travelled to 25 countries so far.)
From humble beginnings of uploading videos with tips about living life abroad, it's now grown into a company that's personally assisted hundreds (and directly influenced thousands) of people with the process of starting to teach English abroad through TEFL courses, job placement and programs.
Currently I'm about to hit 1 million views on YouTube and nearly 10 000 subscribed regular viewers.
However, I see this as just the beginning. Over the coming years, moving up to 100 000 and then 1 000 000 subscribers is not just a dream but a planned trajectory.
The reason is that behind the videos is a thriving company here at NinjaTeacher.com. The business model and resources are in place to focus on exponential growth.
But really it's not about how many people watch my videos, it's about how many people I can help through this initiative.
I've been working full time for nearly 2 years personally talking to and assisting potential teachers with getting TEFL certified and finding jobs.
Right now I'm working with people every single day to help them start a new life, go on an adventure, make money and make a difference by teaching English abroad.
I'm helping Asia meet the massive demand for English teachers to help give the youth in these countries better futures.
So, ultimately Ninja Teacher's mission is to help as many people as possible by placing potential teachers in English teaching jobs abroad and bettering the future of the youth in Asia through English education.
The fact of the matter is I can't keep up the personal experience I have been giving to people while focusing on growing and impacting more people.
That's where you come in.
The Ninja Teacher Apprenticeship Program
So I'm looking to build a team to take things to the next level.
Are you passionate about travel, experiencing new cultures, and our company mission?
Would you like to be part of a fast growing, fast paced education startup?
Do you want to be part of building something great?
As an apprentice, you will support me primarily with creating, refining and acting on the systems that take a new potential teacher from the moment they find out about Ninja Teacher to the point they are teaching abroad.
You will also be fulfilling the role of a Ninja Teacher Team member who interacts with real people on a daily basis by inspiring them and personally helping them to start new lives abroad.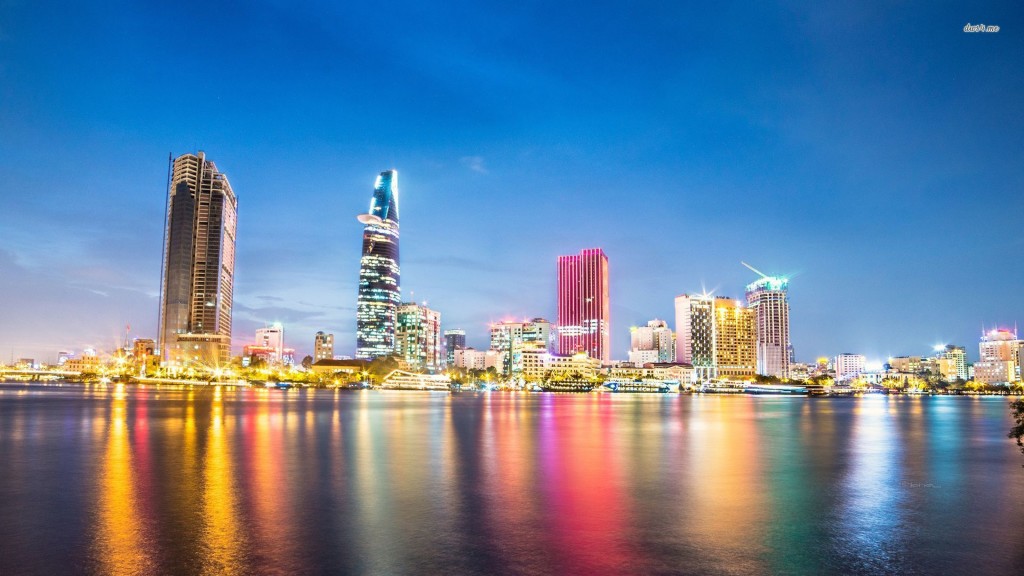 Our base for the apprenticeship program: Ho Chi Minh City, Vietnam
This isn't an office "Internship" where you fetch coffee and do mindless monkey work in between checking your Facebook.
This is an "Apprenticeship," because you will become familiar with a new industry, learning the nuances of how an innovative business runs and develop new skillsets.
The person who would best fit this role is someone who genuinely likes other people and enjoys interacting with and helping a large number of people on a daily basis.
Other than that I'd love to bring on people who can think creatively and bounce ideas off for new projects, film awesome videos with me and share crazy entrepreneurial ideas with (and that excites you.)
But in order for all that to work, you'll need to be the right fit.
How I Will Select Apprentices
I'm looking for people who fit two main criteria:
1) Someone who has the right temperament and ability for the position.
2) Someone who shares my values and I get along with well.
All the skills necessary to succeed in this positions can be taught so I'm not too concerned about technical skills (although previous experience is certain areas may be a plus.)
In terms of knowledge of the TEFL industry, don't worry too much about it - If you're familiar with my videos and website we're already halfway there with what you'll need to learn.
What I'm really looking for are individuals with certain abilities to supplement my own and a personality type that will suit the role. I'll be assessing applicants on those abilities during the interview process.
But most importantly I need people who share my values and way of viewing the world.
I wake up every day excited about the life I live and inspired to live a bigger, more exciting and adventure filled life, while impacting more and more people.
Someone who doesn't share the same vision for their life as I do just won't gel with me... and because my lifestyle is very important to me I prefer to surround myself with the people who I have these in common with.
How deeply do the following statements resonate with you:
- I choose to live an alternative lifestyle of freedom, adventure and travel but have big goals to make an impact on the world.
- I'm excited to work incredibly hard at building something bigger than myself... And then play hard and do fulfilling activities in my free time.
- I am always learning and growing as a person and I'd rather die than reach a point where I'm not striving for more out of life.
- I choose to live a life where I influence and inspire other people to live their lives to the fullest.
- I aim to be reliable and trustworthy and help those who rely on me to the best of my ability.
- I treat everyone I come in contact with in business and life as a human being and always aim to give value when interacting with people
- I choose to lead an extraordinary life, filled with meaningful work, exciting adventure and personal hobbies and pursuits
- I am disciplined at pursuing my goals.
- I take my personal health and wellbeing seriously.
These statements represent some of my most deeply-held values, and believe if I hire someone who does not share them I doubt it will work out.
I won't select you unless you naturally fit the kind of unique culture I want to build, even if you are the most skilled and able person on the planet. 
If you don't care about these values, then please do not apply – you will save both yourself and us a lot of time.
Seriously, even if you are just lukewarm about these values but think it would still be cool to work with me, DON'T APPLY.
I will be able to determine your sincerity very easily. And even if you somehow fooled me during the interviews, you won't survive the eccentricities of the work culture I plan to create.
But if you do strongly resonate with these values, and you have the abilities I'm looking for, then I very much want you to join me this quarter and contribute your passion and energy for a long time thereafter.
Where And How We'll Work
I originally started my business as a means to travel the world, so it's important for me to keep a degree of this intake.
However, I've found it's impossible to get any real work done while travelling nonstop so I've gravitated towards 3 month or longer stays in each country.
That's why I'm looking to build a team with a good combination of location-independence and location-dependence.
Right now I've been in Vietnam for a year as I've found it a fantastic country to live in and a large part of the business is based here now.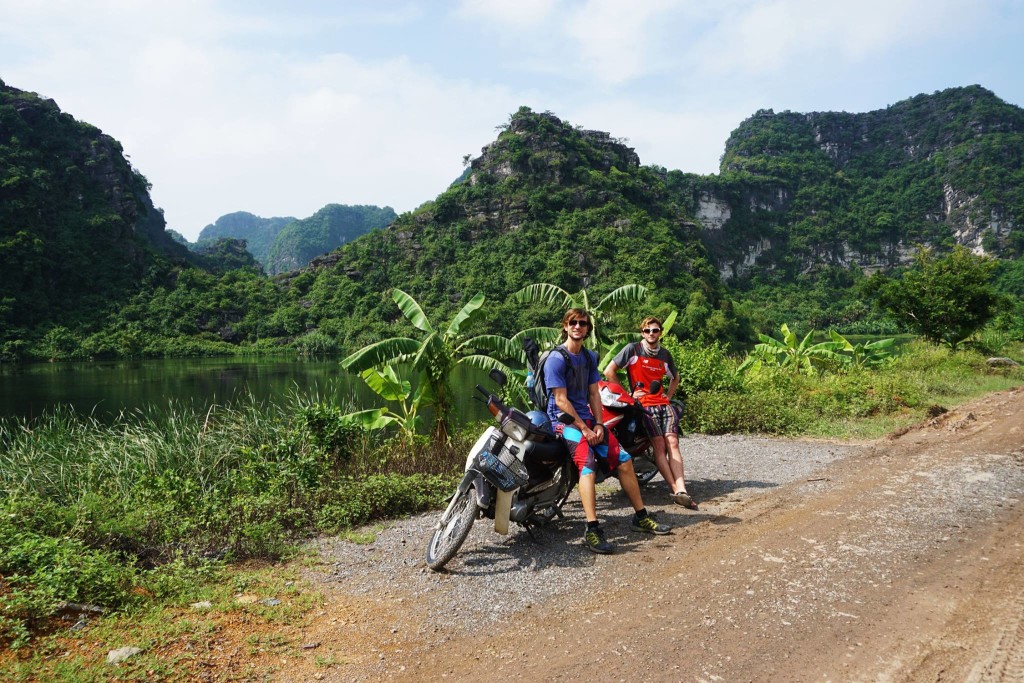 I assume you've watched my videos so you know the deal.
Either way, here are some of the benefits:
Low cost of living.
Fast, reliable internet.
Active social scene.
Large community of digital entrepreneurs.
We've found that these four features make for the perfect work-life balance. The low costs and active social scene give you an opportunity to go socialize with people outside of work without worrying about breaking the bank at the bar.
The fast, reliable internet allows you to establish a consistent productivity routine. And the entrepreneur community gives you a chance to network with like-minded people and get fresh ideas on how to grow the business.
So for this apprenticeship we'll be setting up here for the entire period.
We'll be working out of Dreamplex, a coworking space, and I'll provide you with membership: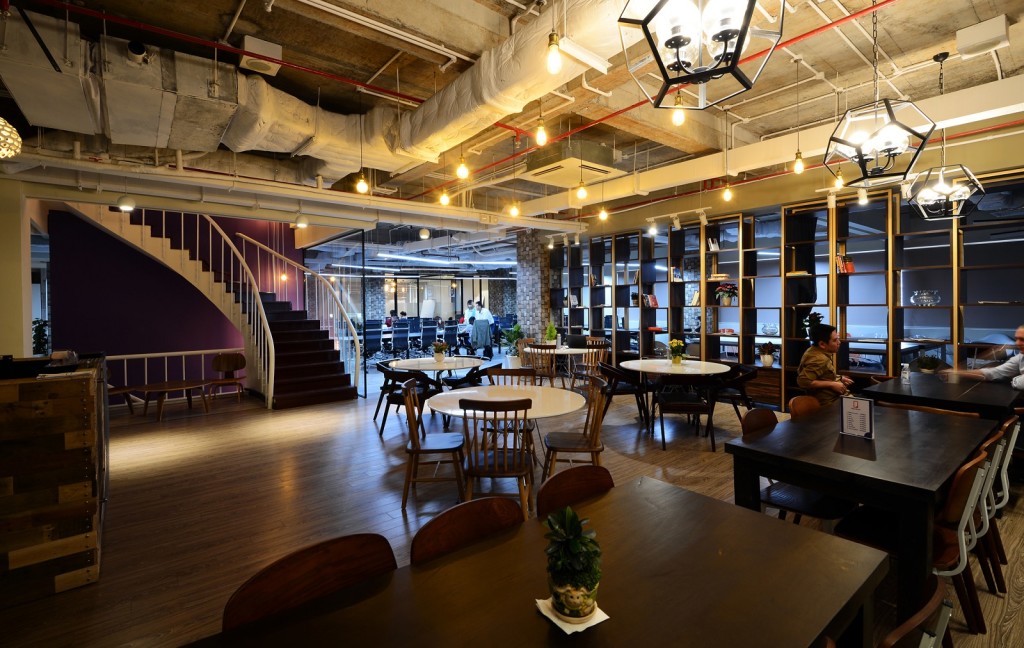 We'll be sticking to normal working hours of aprox  9 - 5 Monday - Friday. Although you should to expect to work those hours, we'll likely be out and about filming videos and having creative thinking meetings often.
If we continue to work together we will likely do regular 3 month stints in countries like Cambodia, Thailand and Vietnam in 2017 during which we'll hunker down on projects.
At the end of a period, we then all branch off on our own for 1-2 months to collaborate digitally on maintenance projects.
I'm not gonna lie – my lifestyle is pretty friggin' amazing. Almost every day I stop and reflect on how fortunate I am to be alive during this internet era.
I am getting a chance to see the world, meet interesting people, develop my full potential, and invest my creative energy into something meaningful.
And this could be you too, if you decide to take this opportunity, and if I decide to take you.
So let's get down to the details:
Everything you need to know about The Ninja Teacher Apprenticeship in Vietnam
I'm just going to go down the list of what I expect all your major questions to be about this. If you have any other questions before applying, please direct them to alex@ninjateacher.com and I'll get back to you asap.
When does the Apprenticeship Start?
The official start date is Saturday 1st of October. That weekend, we will have a meeting to re-align everyone on the goals for the period, then Monday October 3rd will be the first day of work.
When does it End?
The apprenticeship will officially end on December 11th to allow everyone to return home for Christmas and New Year. Shortly after it ends I will decide whether or not to extend you an offer as a full time position for 2017.
How will I find housing?
I will find accommodation for you before you arrive so you have a place to move into as soon as you get here.
I'll find you a private room of a comfortable size in a shared house with all the amenities you need. Rent, utilities, and wifi will be around $250 / month total.
Check out the kind of shared house I'm talking about on my YouTube channel - I have a few videos on them.
I'm doing this so we can get work started as soon as possible, so we don't want to have you wasting time apartment hunting.
Damn that's cheap! Do I get paid though?
Yes, you will receive $1000 as a stipend for the entire apprenticeship period. This is enough to cover your rent and transportation during the period.
Your main expense then will just be food and anything else you wish to spend money on. Eating out is extremely affordable in Vietnam, with a local meal as low as $2. Buying groceries and cooking is even cheaper.
The first $333 will be paid out on October 11th, with the remaining 2 amounts on November 11th and December 11th.
On top of this I'll provide your membership at Dreamplex coworking space where we will be working from.
The reason I decided to offer all this (despite people recommending I take on unpaid interns and allow them to prove themselves first) is that I want you to be part of my team and take this position as seriously as I do. This is far from a "working vacation." I'm looking to build and elite team of pros who are going to do big things. I go all in and expect you to do the same.
Do you cover travel costs?
No I don't. I am only accepting applicants who can make it out to Vietnam on their own, or are here already.
How do I organize visas? 
It's easy! Follow my simple guide on how to get a 3 month visa: http://ninjateacher.com/vietnam-visa-on-arrival
When will you let me know if I got the position?
I will make my final decision on apprentices on September 1st, which will give you exactly 1 month to organize your travel to Vietnam.
What will the salary be after the Apprenticeship if I get the full time position?
If I offer you the full time position for 2017, I won't be able to determine your exact salary until the end of the year when I do budgeting, but rest assured it will be enough to live very well in the countries we'll be based in and have extra over and above that.
Great! So how do I apply?
Please fill out the form below to apply. Looking forward to hearing from you!