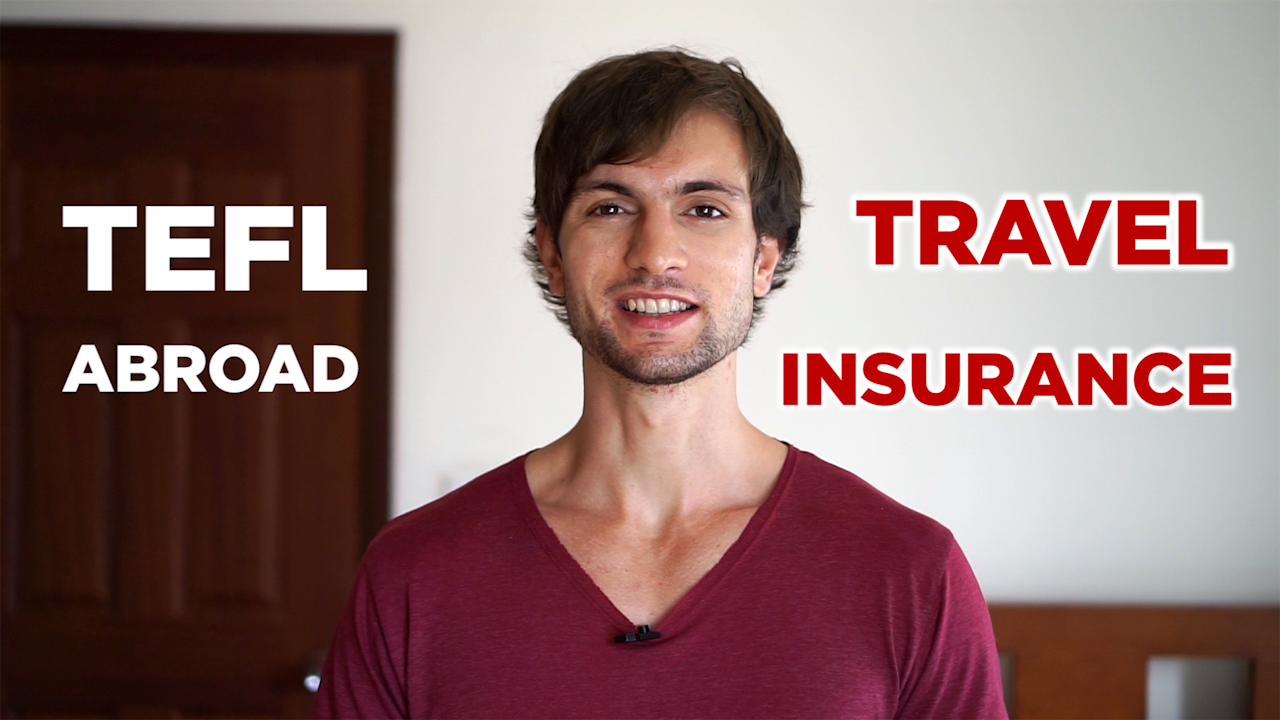 Travel Insurance For Teaching English in Korea, Vietnam, China etc?
Today I'm going to be covering insurance options for when you're teaching English abroad in Korea, Vietnam, China, Thailand etc.
If you're abroad in a foreign country and something happens you definitely want to be covered and have peace of mind so that if any medical problems occur you're taken care of.
So I'll talk about what your options are with government insurance and travel insurance for these countries.
My Experience
So before I was running Ninja Teacher offering TEFL courses and placing people in jobs, I taught English in Korea for a year then traveled around to 7 different countries in Asia and settled down a bit here in Vietnam.
When I was in South Korea I actually broke my ankle quite badly playing soccer in the rain. I'm talking ankle bent in ways it should definitely not be bending and I had to have double surgery on it. They put in a metal plate to screw the bone back together on the one side and reattach the ligament with a pin on the other side which had totally detached from the bone.
Lovely I know. Actually, after the x-ray, the doctor on ER duty, whose English wasn't all that great, told me "need surgery. If no surgery. Disable."
Luckily the medical care in Korea is both very good AND cheap so I'm back on track now.
So How Does It Work?
If you get a teaching gig you'll get national health care or private health care insurance. This is  50-50 coverage which means 50% off all medical expenses. Now things are cheap already medical care wise so with that most things are going to be very cheap.
So to give you some idea I think I paid a total of $2000 for that whole incident, which included double major surgery, x-rays, MRIs, and all the cast stuff and physiotherapy afterwards.
So even if something major happens it definitely affordable with the money you make.
Now this insurance only kicks in once you're in the country and have received your Alien registration card, which can take up to a month or more to get.
So I'd recommend getting some online travel insurance for the trip over and until the insurance kicks in.
You can sign up for travel insurance quickly and easily online and it covers all medical incidents and also personal belongings which is nice in case anything gets stolen during your relocation - which wouldn't really happen because there is zero crime in Korea - but it's nice to have that too.
I've personally used World Nomads before and found them to be good.
It's very quick and easy to get it online and reasonably priced. They're also the company I used throughout my travels after Korea.
Disclaimer on that - I haven't actually claimed from them before because I haven't needed to but they have been professional with any inquiries I've had.
Here's their form to get a quick quote so you can check out what your options are:
Quick tip for stolen items - make sure you have the original receipts for any valuable items and keep them on you, as they only cover items stolen off your person.
So what about other countries like Vietnam and Thailand etc?
Well I recommend going with travel insurance for these countries - from what I've gathered overall getting insurance in the country here is kind of complicated and the travel insurance covers you for international hospitals out here which is definitely where you want to go rather than the local ones.
Some schools in Vietnam may offer you insurance with the package so you can look into what they offer. What you can also do is just get travel insurance for the first few months and then if you don't get in country insurance then you can extend it.
Okay so that's the low down for travel insurance for teaching English abroad. Let me know if you have any questions in the comments below!
Comments
comments