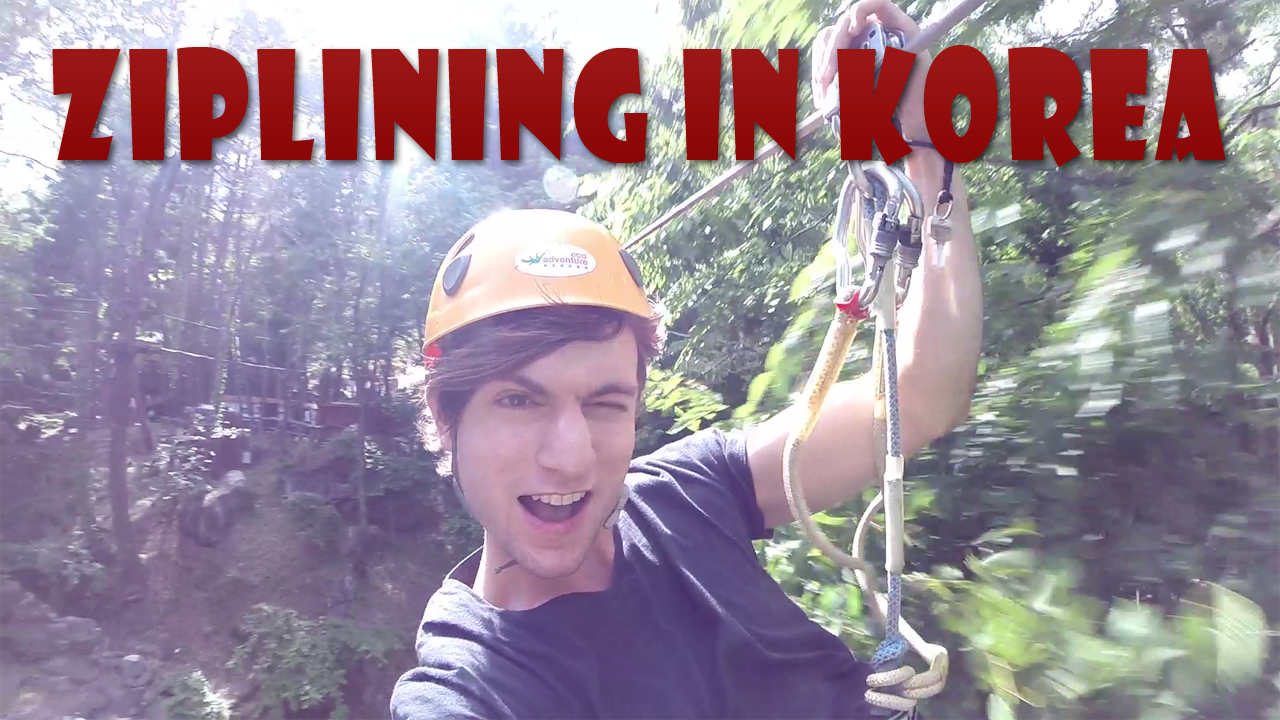 Zipline In Korea | Herb Hillz Eco-Adventure, Daegu

If you're getting tired of city life and want to do something exciting in nature without traveling too far, then the zipline in Korea at Herb Hillz  is a great idea.
It's only a 20 minute bus ride from downtown Daegu and Herb Hillz has enough cool stuff to do to make a day out of it.
The place is a kind of theme park come eco-adventure course. There are weird little stores, bumper cars, a herb garden, some ponies and of course the canopy-top zipline course.
I originally thought the ziplining would be be a single long ride. In fact, it was multiple zip lines placed in-between a range of canopy-top obstacles, including bridges, ladders and even a snowboard that slides between the trees.
It was awesome to do the course with my GoPro headstraped to me. I think it gives you a cool sense of what its like being up there.
So check out the video:
Zipline in Korea
The Course
The King Kong course (second to hardest) starts off with a climbing wall, that isn't too difficult, but is about a 10m high. If you're afraid of heights, though, its's an intense start to things.
Other than that, you'll experience a range of different tree-to-tree bridges, swings and nets.
Perhaps the scariest part is a short ladder going right up to the top of a tree where the second zipline starts. As someone who did rock climbing for years, I'm not really afraid of heights, but I still had a few "Woooaaahh" moments.
Overall, the course was really cool and not particularly difficult to navigate.
The Ziplines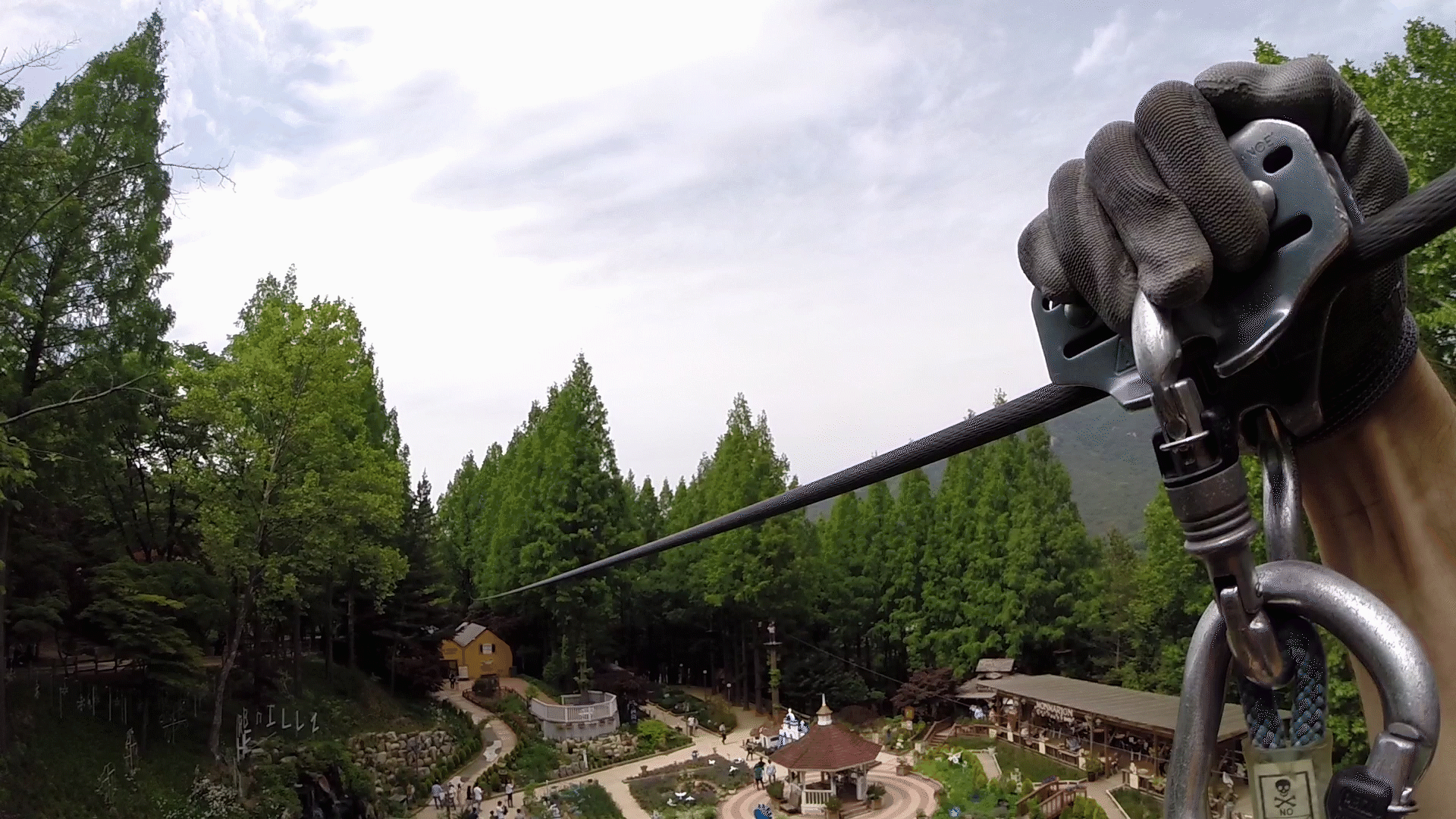 The ziplines are definitely the most fun part. There are 4 main ziplines on the King Kong course, which is the most popular one.
You strap in, jump off and slide to the far side of the line. I love that there are multiple chances to do this on the course. If it's just a once off ride, you usually want more.
You're All On your Own
The best part of the whole course is that you're left to do it entirely on your own.
Other than a short safety demonstration where the instructor shows you how to handle your gear so that you don't fall to your death, the rest of the course you navigate by yourself.
This includes making sure at least one of the two carabiners connected to your harness is also connected to a rope or tree. I had a dizzying moment when I realized I'd unclipped both at the same time, right up near the canopy top, and realized there was nothing protecting from falling 30m to the ground.
This self reliance makes it that much more exciting.
Overall I highly recommend doing this zipline in Korea.
Have you been ziplining in Korea before? Leave a comment below.
Details
Price: 20 000 won ($20) for entrance and course,  8000 won ($8) for entrance only.
Address: Daegu-si Dalseong-gun Gachang-myeon Yonggye-ri 534-1
Take the red bus: #449, 452, 704, Gachang 2(bound for Ureuk), Express Line No.2
Official Eco Adventure Website: http://www.ecoadventure.co.kr/
Comments
comments